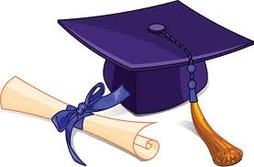 2023 Deana's Wish Memorial Scholarship
More information available soon.
Application Deadline: TBD
The Deana's Wish Memorial Scholarship is a private scholarship program established by the DLH Foundation in memory of Deana LaRae Hamilton Hughes. The program annually grants scholarships of up to $2,000 to college students affected by gastro-esophageal cancers in their families.

The DLH Foundation's mission is to Create A Community for famlies affected by Gastro-esophageal Cancers. We provide the Deana's Wish Memorial Scholarship to college students affected by these cancers in their families.
Please read these instructions carefully before completing the application.
Scholarship Eligibility Requirements
Applicant has been diagnosed with, or have an immediate family member (spouse, parent, grandparent, sibling or child)
who has been affected by esophageal or stomach cancer?
U.S. Citizen entering or continuing college in the 2023-2024 academic year
Maintained a minimum cumulative Grade Point Average of 3.0.
Provide one or more letters of recommendations
Essay topic for new applicants: "How your life has been affected by these cancers".
Essay topic for returning applicants please Click Here.

Email a video of the applicant reading his/her essay.
("Deana" is pronounced "Dee-nuh")
Application Requirements:
Applications are complete and valid only when ALL documents have been submitted.
Please do not staple documents together. Incomplete applications will be disqualified.
Before you mail your application package, verify that you have enclosed the following information:
Application
Official transcript(s) in an official and sealed envelope. (May be sent direct from your school)
Essay: typed one-page, single spaced, include name and title.
Email the video of applicant reading the essay. - OPTIONAL
At least one letter of recommendation
Letter from a medical doctor confirming type of cancer and connection to applicant
Copy of Death Certificate if applicable
Copy of your FASFA
23 deserving students received scholarships in 2019!
Complete and submit an application to the DLH Foundation by TBD.
Questions? Contact Denise Ross at denise.ross@dlhfoundation.org.
Schools attended by Deana's Wish Memorial Scholarship recipients include:
Adams State University * Alfred University * Arkansas Tech University * Boston University * Cal Poly San Luis Obispo * Columbia University Teachers College * East Tennessee State University * Florida Atlantic University * Grove City College * Howard University * New York Institute of Technology * Texas A & M University at Galveston * Truman State University * University of California: Berkeley * Davis * Los Angeles * San Diego * Santa Barbara * Santa Cruz * University of Central Florida * University of Florida * Utah Valley University * Washington State University *